The Theater Company
RINKOGUN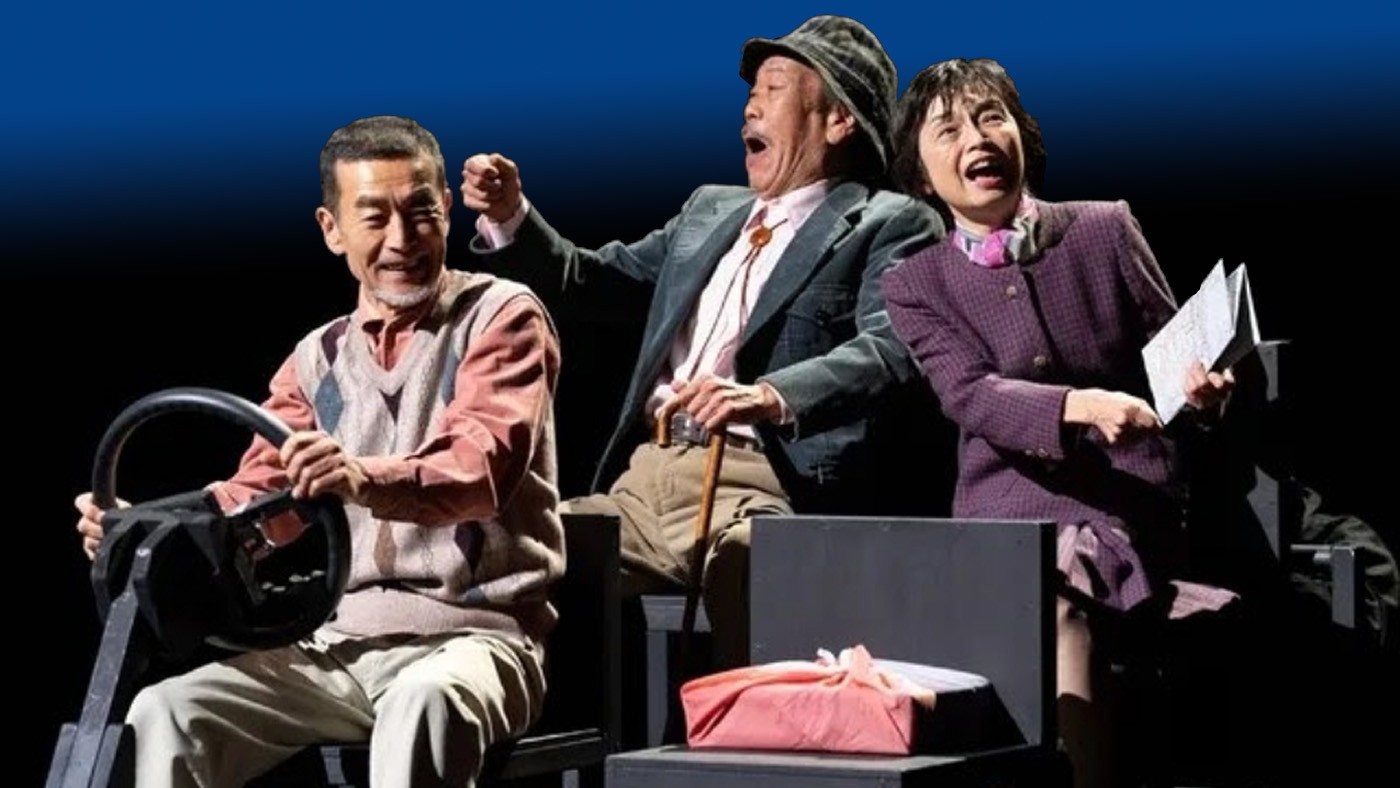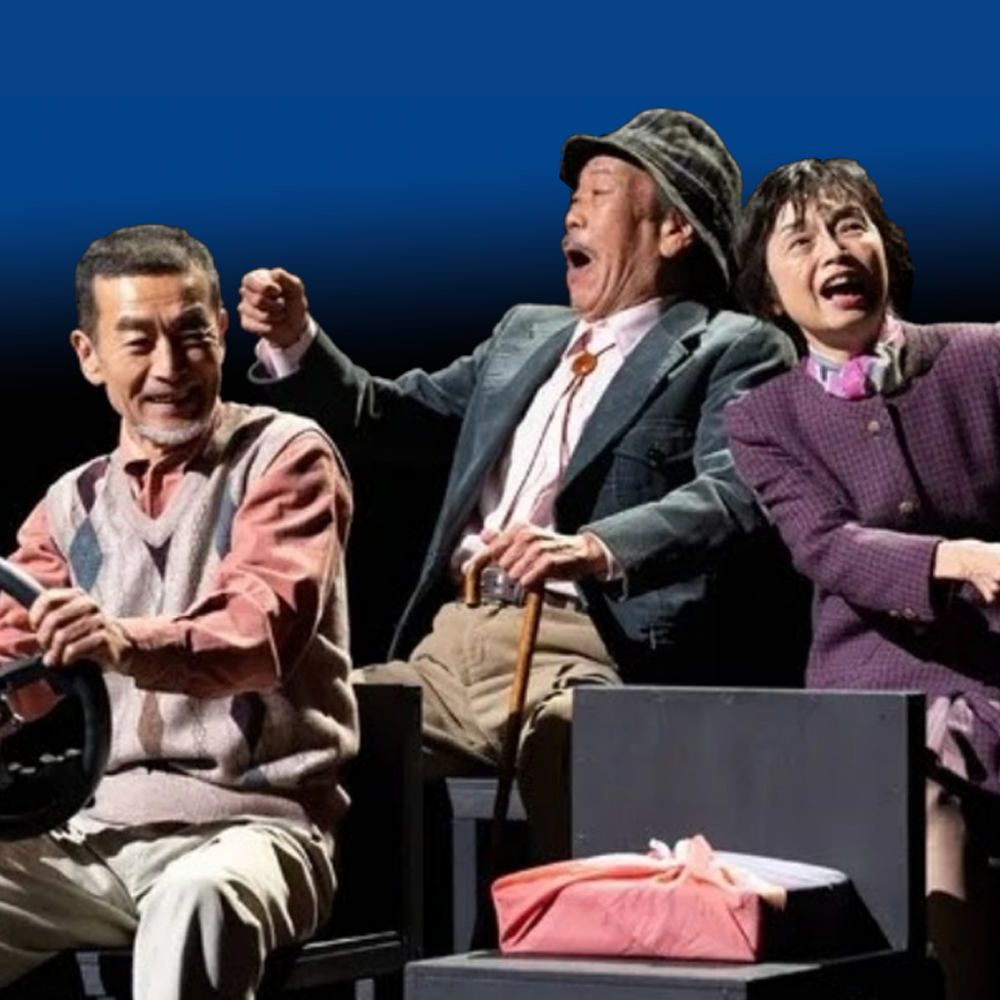 Theater Company RINKOGUN, founded by Japanese playwright and director Yoji Sakate in 1982, has created an estimable body of original work that grapples with a wide variety of social and political issues in both modern Japan and the world at large.
The company's dramaturgy encompasses a range of controversial and, at times, taboo topics. Through it's relentless focus on current events, RINKOGUN brings its audience a keen awareness of important social issues facing Japan and the international community.
In addition, RINKOGUN has developed over the last 32 years a unique performance style though it's regular use of the intimate black-box stage. In this laboratory-like setting, the company has experimented with combining Noh, Butoh, recorded music, film, video, fine arts, contemporary poetry, classical drama.
As a result, the company consistently receives popular attention and critical praise as one of the most prolific and political theatre groups in Japan.
The works of RINKOGUN have also been acclaimed internationally.
Written & Directed by Yoji Sakate –
"The Attic" is a smart, sensitive play by the Japanese writer Yoji Sakate currently having its American premiere with the Play Company.
Mr. Sakate's language is economical, poignant. "The Attic" arrives just as the Pearl Theater is reviving "The Cave Dwellers," William Saroyan's 1957 play about a group of misfits who sequester themselves in a ruined old theater. Mr. Sakate's offering is a fitting companion piece. Where Saroyan sees nobility in failure and retreat, the Japanese playwright sees none. And the effect is unquestionably more profound. - New York Times 03/17/'07
Da-ru-ma-sa-n-ga-ko-ro-n-da
Written & Directed by Yoji Sakate –
The 12th Yomiuri Theater Awards for Screening Committee Special Award "Theater arts" Best Production,
The 4th The Asahi Performing Arts Awards Performing Arts Award, and more.
International tours:
"Capital of the Kingdom of the Gods" European tour in1994 and 1996, in Vienna, Frankfurt, Bratislava, Budapest, Sofia, and Scopje.
"Capital of the Kingdom of the Gods" U.S. tour in 1998 in New York, Cincinnati, New Orleans, and Pensacola Florida.
"Breathless 1990" European tour in 2001 in Berlin, Leipzig, Krakow, and Warsaw.
"YANEURA (The Attic)" U.S. tour in 2005 in New York, Pittsuburgh and Miami.
"Philippine Bedtime Stories" in 2007 in Manila, Philippines.
"YANEURA (The Attic)" European tour in 2008 and 2009 in Paris, Frankfurt, Wien and Bucharest.
"DA-RU-MA-SA-N-GA-KO-RO-N-DA" European tour in 2011 in Tbilisi and Frankfurt.
"YANEURA (The Attic)" European tour in 2013 in Rome, Terni and Yalta.
"Honchos Meeting in Cowra" Australia tour in 2014 in Sydney, Canberra and Cowra.
"YANEURA (The Attic)" European tour in 2015 in Sibiu International Theatre Festival, Bucharest and Sofia.
Awards:
"The Emperor and The Kiss" – Nominee, 7th Yomiuri Theater Award for Best Production in 2000.
"Until the Last Person Standing" – Nominee, 10th Yomiuri Theater Awards for Best Production in 2003.
"Da-Ru-Ma-Sa-N-Ga-Ko-Ro-N-Da" – Winner, 12th Yomiuri Theater Awards for Special Prize of Selection Committee and "Theater arts" Magazine Best Production in 2005.
"An extremely empathetic view of a social problem "Seamless ensemble work" intelligent script, subtle direction and a cast that has made the play their own "this is the true form of theatre "Sakate's fascinating script reads like a mystery-thriller, and yet it points to the profound darkneess and sickness of contemporary Japan" – on Yaneura (The Attic) by Komei Newspaper
Yoji Sakate is a playwright and director who founded the theatre company Rinkogun in 1982. He is the recipient of major Japanese theater awards such as the KishidaKunio Drama Award, the TsuruyaNanboku Drama Award, the Yomiuri Prize for Literature, the Kinokuniya Theatre Award, the Asahi Performing Arts Award and the Yomiuri Theater Award for Best Director for his works such as "YANEURA (The Attic)" "DA-RU-MA-SA-N-GA-KO-RO-N-DA" and others. His plays have been translated, published and performed in over 10 languages. "YANEURA (The Attic)" was produced by The Play Company in NYC in 2007 and was also produced in France in 2010. He directed this play in Korea and Australia. In Korea, also his Blind Touch and Da-Ru-Ma-Sa-N-Ga-Ko-Ro-N-Da, and Fighting Woman was performed. Sakate had been the president of the Japan Playwrights Association for 10 years and also serves on the boards of the Japan Directors Association and the Japan Branch of the International Theatre Institute.